Vision AND strategy
As the largest Nordic hotel company, Scandic has the power to drive transformation and inspire change at scale. The possibilities to live a good life are deteriorating every day. Climate change is already hitting hard, affecting some more than others. The planet does not need us – we need the planet. Scandic aims to continue to show the Nordic hotel industry the way when it comes to sustainability.
Sustainability leader
We want to lead our company and the entire industry toward more sustainable operations. Failure to act will result in enormous negative consequences. But there are endless possibilities for change, even if it may take time. If we are serious, we need to invest well, aim high and remain committed for the long haul.
All of Scandic's stakeholders expect us to invest in sustainability. Not only that, more conscious consumers and business travelers are choosing hotels based on sustainability. We will lose out if we do not live up to stakeholders' demands, for example, for plant-based food, smart food waste management and initiatives to address climate change. Travel managers are also increasingly interested in sustainability. And Scandic's team members and prospective employees expect and are willing to contribute to sustainability initiatives.
Costs are also a driving force. For us, a great part of sustainability relates to consumption and resource use, e.g. food and beverages, energy, water and chemicals. Using fewer resources is better for the environment and lowers costs for Scandic.
Strategy for sustainable business
Sustainability is a natural part of what we do every day at every hotel. To succeed in our efforts, engaging our 19,000 team members is essential, from reception to housekeeping and our restaurants.
Our vision is to deliver world-class Nordic hotel experiences at hotels that are the most sustainable places to meet, eat and sleep away from home.

Our strategy for sustainable business focuses on three areas:
1. MEET – Health, diversity and inclusion
2. EAT – Food & beverage
3. SLEEP – Rooms and interiors
We also work to ensure that we operate sustainably and that Scandic is a responsible partner in society.
Explore the strategy further by clicking different parts of the house.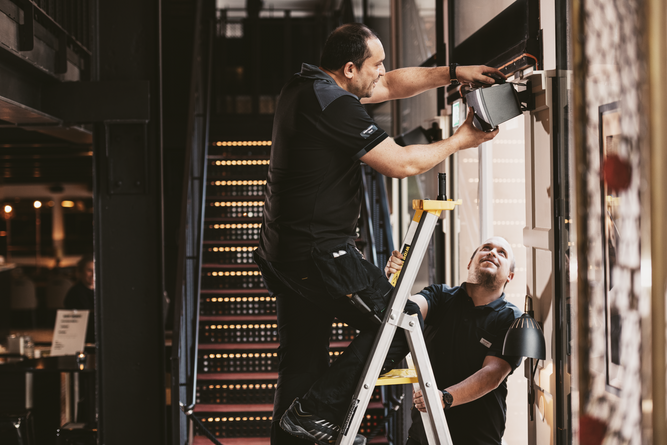 Sustainable hotel operations
Scandic aims to be a leader in sustainable hotel operations by investing continually in improvements and sustainable solutions and by engaging suppliers and property owners.
Read more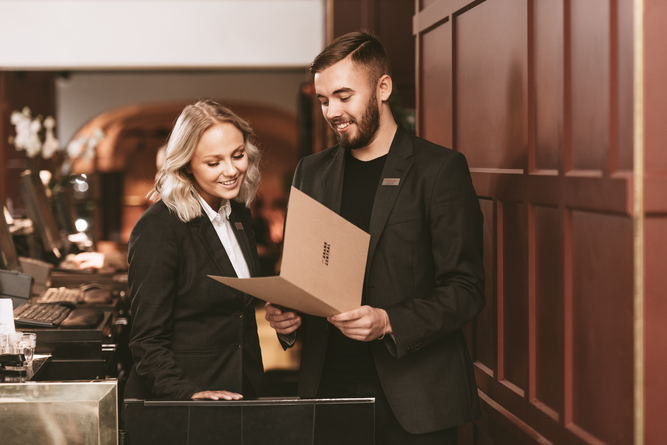 Good corporate citizen
Scandic's overarching ambition is to be and to be perceived as a responsible partner in society. This includes our initiatives in safety and security, human rights and employee rights as well as purchasing, ethical business practices and anti-corruption.
Read more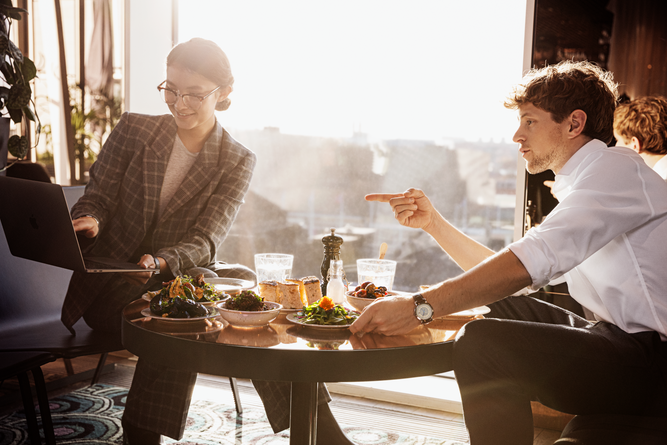 Materiality analysis
Scandic's materiality analysis includes all stakeholder groups that are considered to influence or are influenced by the company's business. Responses from our stakeholder groups help Scandic prioritize our sustainability initiatives and reporting.
Read more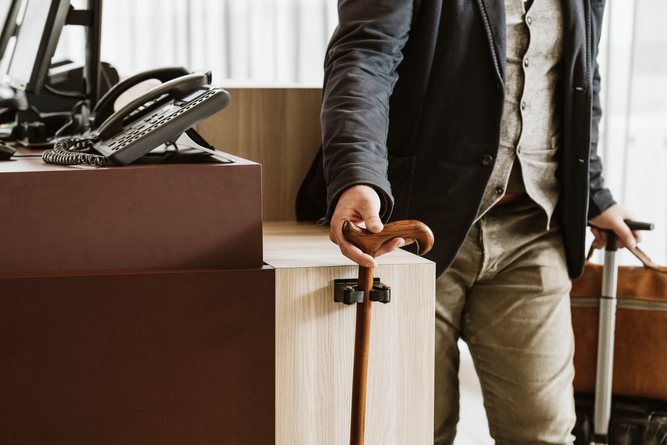 Accessibility
Making our hotels accessible is an important aspect of Scandic's sustainability program. We were the first hotel to develop an accessibility standard to guarantee that our hotels are as welcoming to all as we say.
Read more