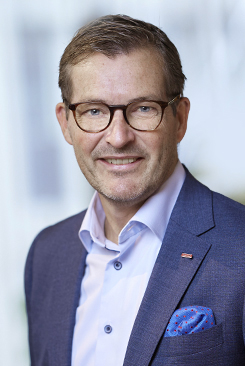 Fredrik Wetterlundh
Chief Human Resources Officer
Born: 1966. Employed since 2021. Member of Scandic's Executive Committee since 2021.
Nationality: Swedish.
Education: Bachelor of Arts in Human Resources from University of Lund, Sweden. Swedish Royal Army Infantry, Lieutenant grade, Halmstad, Sweden.
Previous experience: Global Lead HR Mergers & Acquisitions, Ericsson, Senior Vice President HR, Sobi, Global HR Lead, Pfizer Inc, Area HR Lead, Kraft Foods, Group HR Director, Codan AS, HR Director, Astra Sweden.
Other assignments: -
Shareholdings: -