Cultures and values
No matter how fantastic our rooms are or what we offer guests, without our team members and our values in focus, our products and services don't really matter. With strong values at our core, our team members build our culture which in turn results in happy guests and customers – and profitable business operations.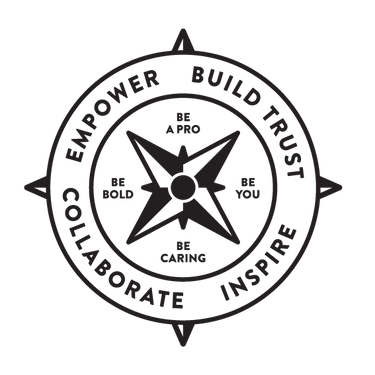 At Scandic, we have a Leadership Compass with four Guiding Principles that help us lead in line with our culture and our values Be Caring, Be You, Be a Pro and Be Bold. We know we need to support our leaders in guiding team members to live our values. This is why we introduced the Leadership Compass to remind them through Empowerment, Collaboration, Inspiration and, of course, Trust. Our Leadership Compass is the foundation of our culture – something we put into practice every day, at every hotel.
Our values
Scandic is built on four values. Our team members incorporate these concepts in their daily work and relationships, both internally and externally.
Be a pro
We are reliable and deliver high, consistent quality in everything we do. But we also go above and beyond what's expected, knowing that the key to success is about attention to every little detail and a constant obsession with going from great to world-class.
Be bold
We dare to do things differently, to go outside of our comfort zone and to spend more time looking forward than back – always aspiring to be an inspiration to our guests, to each other, to owners and to society at large.