Our strategy
Scandic's strategy is built on five strategic cornerstones that define the areas we must always focus on in order to realize our vision, mission and financial goals. A sustainable approach and engaged and motivated team members are the foundation of Scandic's strategy and should be evident in all important areas.
Our vision
To be a world-class Nordic hotel company
With the help of our Nordic spirit, corporate culture, and way of doing things, we'll be the best hotel company we can be. World class for us isn't about five stars, but about delivering an appreciated experience every day, both on stage and behind the scenes, for our guests, customers, team members and owners.
Our mission
To create great hotel experiences for the many people
At Scandic, we go to work every day to create great hotel experiences for our guests. We want to cater to as many people as we can – no matter who they are, how they dress, where they are from or where they are heading. We believe a great hotel experience is so much more than just a nice room, bed, breakfast, or dinner. It's a friendly smile, an inviting atmosphere, genuine service and the little something extra: it's the total experience we create for our guests.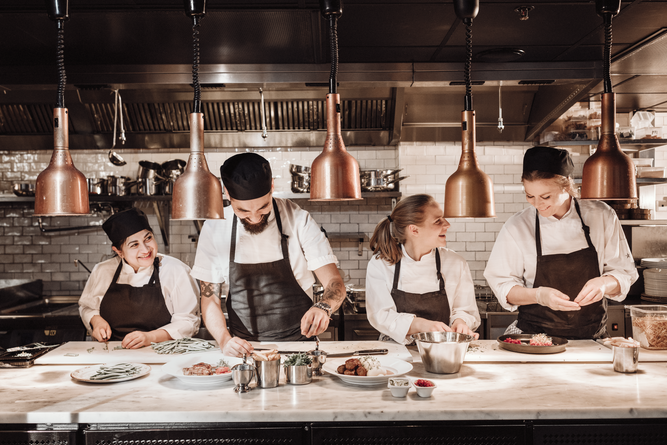 Engaged and motivated team members
Scandic is driven by a distinct culture that steers us in our service, leadership and daily decision making. This is not something we should take for granted – we need to invest in our culture every day. The pandemic has been demanding for all of Scandic's team members, and the company is now facing new challenges that require leadership at all levels. This is why in the coming years, we will take important steps to further strengthen our culture, leadership and engagement.
Our strategic priority for 2022–2023: Strengthen our culture, leadership and engagement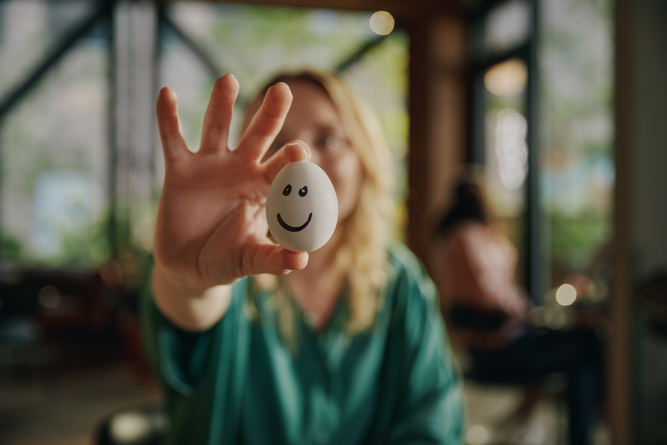 Sustainable business

We want to make a difference. Sustainability is one of the most important issues society faces today, and everyone needs to make changes. To this end, we need to advance our already strong position within sustainability through concrete measures and continued commitment. This means strong initiatives to reduce the climate impact of our operations, increasing diversity and inclusion, and sharing our ambitions and successes with stakeholders.
Our strategic priority for 2022–2023: Lead the industry when it comes to sustainability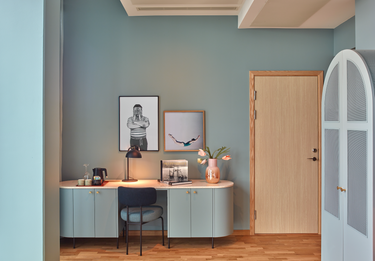 Portfolio excellence
We want to continue to grow. Scandic has a leading market position in the Nordic region with wide geographic presence. We need to continue to manage our portfolio wisely, while preparing for continued expansion. This means optimizing our existing hotels (for example, by improving use of space), strengthening the resilience of our business model, increasing the efficiency of ongoing investments and ensuring growth in strategic growth areas outside the Nordic region.
Our strategic priority for 2022–2023: Continue our long-term growth journey.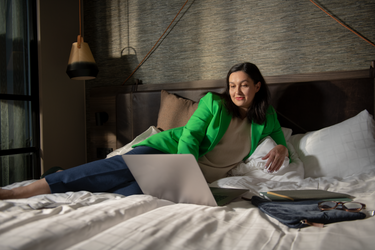 Commerical excellence
We are now restarting our industry. Our revenues were more than halved during the first year of the pandemic. And although the market has recovered, we still have some way to go before we return to the levels that prevailed before the pandemic.
Market demand is expected to recover in 2023, although some segments, such as international group and business travel, may recover more slowly. This is why we need to work even smarter and find new ways to surpass market performance. We can do this, for example, by improving distribution, building a stronger brand, increasing customer loyalty and sharpening our customer focus throughout the guest journey.
Our strategic priority for 2022–2023: Return revenues and room rates to pre-pandemic levels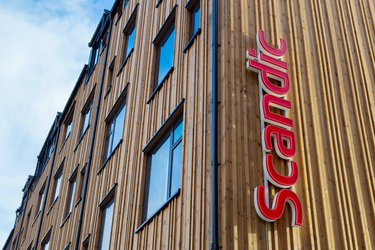 Operational excellence
Having strong operations will give us the power to invest. We have a long-term margin target of at least 11 percent. This is crucial to enable us to reinvest in our hotels and secure growth over time. Once the pandemic ends, we will need to restore our margins and continue to strive for higher profitability. We are not aiming for short-term cost reductions. Instead, we want to create long-term sustainable margins by improving the way we work and in particular, benefit from digitalization and economies of scale.
Our strategic priority for 2022–2023: Achieve sustainable margins