Accessibility
Making our hotels accessible is another important aspect of Scandic's sustainability program. In fact, Scandic is the only hotel company that provides detailed information about how accessible each hotel is.
Scandic accessibility standard
We were the first hotel to develop an accessibility standard to guarantee that our hotels are as welcoming to all as we say. We drew up our 159-point Accessibility Standard after carefully following the route guests take from the parking lot into and through our hotels, working closely with organizations that represent people with accessibility needs as well as guests with mobility issues and observant team members.
Although we don't own our hotel properties, we can still influence how accessible they are. Of the 159 points in Scandic's Accessibility Standard, 105 are mandatory at all hotels and all 159 points apply when renovating or building new hotels.
Over the years, our accessibility initiatives have been recognized globally and we are continuing to work to ensure that everyone always feels welcome at Scandic.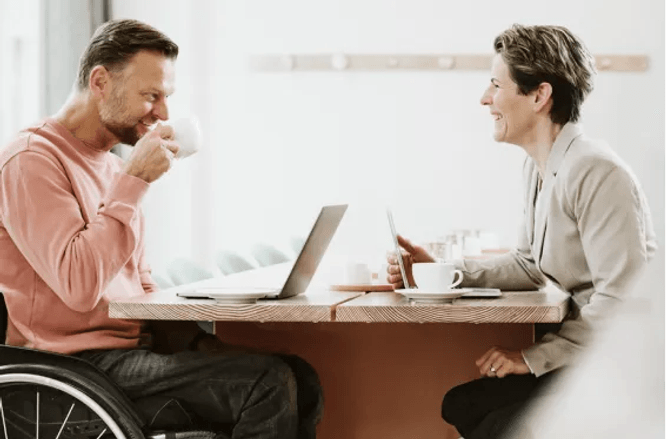 Everyone should feel welcome at Scandic
When we design hotels, we implement smart solutions that make all guests happy. We prioritize accessibility in both new and renovated hotels and we're constantly improving our standard. And it's not just technical solutions that matter to us – we're equally committed to showing care and consideration so everyone can enjoy their stay with us.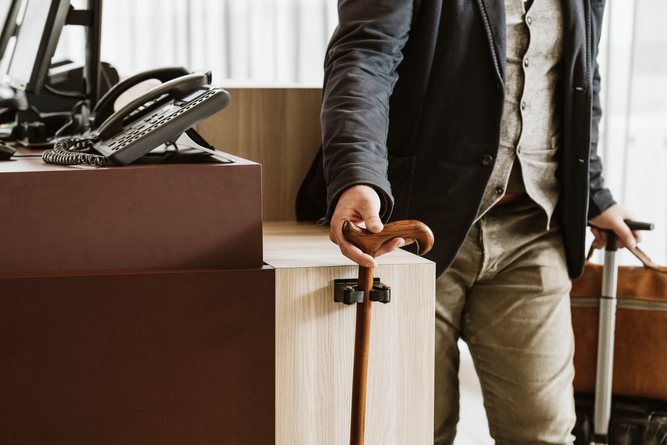 Scandic's accessibility standard


In 2003, we started working on making hotels more accessible to people with disabilities. This attracted global attention and led to Scandic's 159-point Accessibility Standard.
Selected awards within accessibility
Scandic's accessibility initiatives have been recognized by CNN and the BBC as well as in industry publications and local and international news. We're also extremely proud that our work was listed as "Best practice" in the United Nations' first report on accessibility and development in 2018.
European Diversity Awards (2019)
Shortlisted in the European Diversity Awards category, Diversity Team of the Year.
Zero Project, UN (2018)
Scandic won the prestigious Zero Project Award for its innovative accessibility initiatives.
Golden Wheelchair, Independent Living Centre (2015)
World Responsible Tourism Awards, 2015
Best accommodations for disability access.
European Diversity Awards (2014)
Shortlisted in the European Diversity Awards category, Hero of the Year.
British E-Learning Awards (2014)
Scandic's online accessibility training course won silver in the British E-learning Awards in competition with 250 other international e-learning entries.
Best e-learning, Swedish Learning Awards, British E-learning Awards (2014)
Scandic's accessibility training won first prize for best interactive training at the Swedish Learning Awards 2014 and also took home silver in the British E-learning Awards