OUR HISTORY
Over 50 years of continuous development and expansion have made us the largest and most well-liked hotel operator in the Nordic region
1963 Founded as Esso Motor Hotel in Laxå, Sweden
The first Esso Motor Hotel opens in 1963 in Laxå, Sweden – an innovative concept that is the first of its kind in the Swedish hotel market.
1966-69 Continued expansion in Sweden
The roadside hotel concept is successful. By 1969, 23 more hotels open in Sweden.
1972 Expansion abroad
First hotels outside of Sweden open in Denmark and Norway.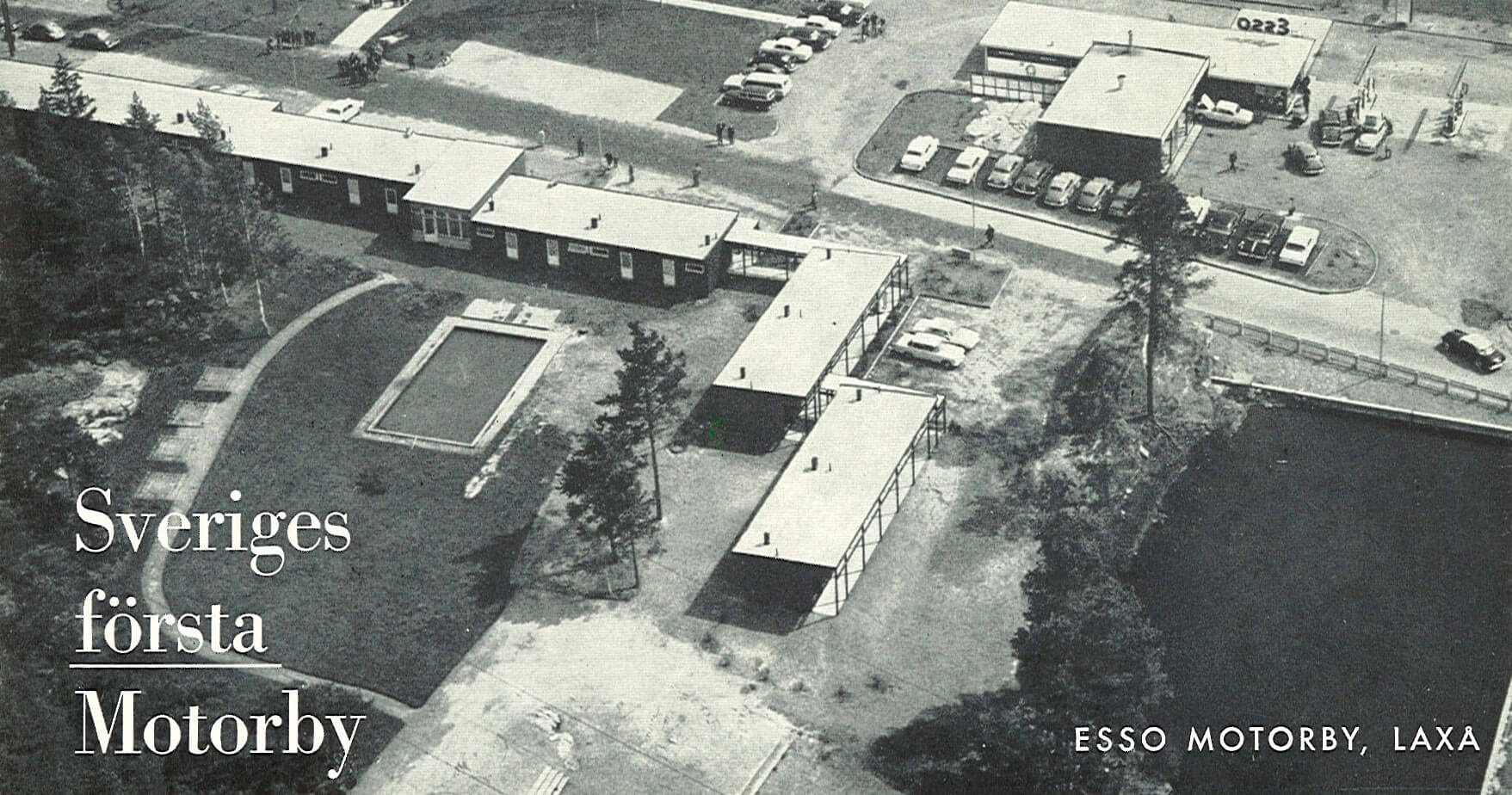 Scandic Hotel

Laxå inauguration

Laxå inauguration

Laxå restaurant

Laxå room
Click to view the images
1984 Esso Motor Hotels is sold, changes name to Scandic
Esso Motor Hotels sells its hotel operations to Scandic and all hotels change their name to Scandic.
1993 Scandic launches Sustainability Program
Scandic's Sustainability Program is launched with ambitious environmental targets that continue to be the company's guiding stars today.
1995-2000 Rapid expansion – Scandic becomes Nordic region's largest hotel operator
Scandic acquires Reso Hotels' Swedish operations (1995), the Finnish company Arctia (1998) and the Swedish company Provobis (2000), making it the largest hotel operator in the Nordic countries.
1996 Scandic listed on Stockholm Stock Exchange
Scandic becomes the first hotel operator to be listed on the Stockholm Stock Exchange.
1999 The first Scandic hotel was certified under the Nordic Ecolabel
In 1999, the first Scandic hotel was certified under the Nordic Ecolabel.
2001 Hilton Group buys Scandic, Scandic's shares delisted
Hilton Group acquires Scandic and the company's shares are delisted. Hilton Group owns Scandic until 2007, when the company is sold.
2007 EQT buys Scandic from Hilton
This allows Scandic's portfolio to expand and develop further.
2012-2014 Northern Europe's largest renovation program
Together with the property management company Pandox, Scandic invests close to SEK 1.6 billion in modernizing some 40 hotels in Finland, Norway and Sweden. The renovation is considered the biggest in the Northern European hotel industry.
2014 Scandic acquires Norwegian Rica Hotels
Scandic acquires the market-leading Norwegian hotel chain Rica Hotels, adding 73 hotels and 10,600 hotel rooms to Scandic's hotel portfolio. After the acquisition, in addition to being the market leader in the Nordic countries, Scandic is also the second largest hotel operator in Norway.
2015 Comeback on the Stockholm Stock Exchange
In December 2015, Scandic once again is listed on the Stockholm Stock Exchange.
2016 The first signature hotel opens
In May 2016, Scandic opens its first signature hotel in Stockholm – Haymarket by Scandic. Signature hotels will be characterized by their individual history and personality, developed as clear social meeting places and marketed under their own hotel names with the extension "by Scandic".
2017 Scandic acquires Restel's Finnish hotel portfolio
On December 29, 2017, Scandic completed the acquisition of Restel's Finnish hotel business. After the Finnish competition authority approved the deal on condition that three hotels were divested, the deal included a total of 40 hotels. Following the acquisition, Scandic became the leading hotel operator in Finland as well.