Governance AND reporting
Successful sustainability work requires a systematic approach. Our focus areas are at the centre of everything we do, and we report our performance following established reporting frameworks.
We are reporting in accordance with GRI Standards, Level Core based on the results of the materiality analysis.
We support the 2030 Agenda and the United Nations 17 Sustainable Development Goals. We also support and have based our Code of Conduct on, the UN Global Compact principles dealing with anti-corruption, working environment, the environment, employees and human rights.
Furthermore, we contribute to promoting sustainability in the hotel industry by participating in the Sustainable Hospitality Alliance, formerly ITP, International Tourism Partnership.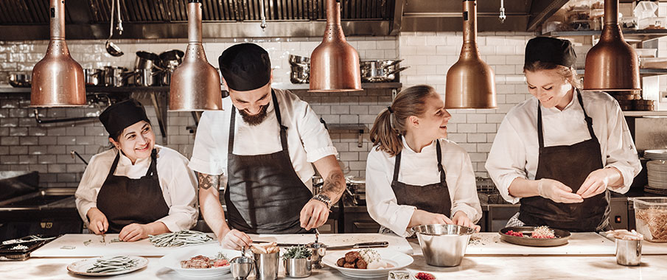 Scandic aims to create value and positive returns on invested capital through risk management and a sound corporate culture.


POLICIES GUIDING OUR BUSINESS
At Scandic, our most important assets are our culture and the common ethics that guide our business. This includes caring about each other, providing fair working conditions, following rules and regulations, and taking care of our planet. To guide us, we have a Code of Conduct, the foundation together with its related policies that every team member at Scandic should be familiar with and live by.
Policies that steer sustainability initiatives
Scandic, we are pioneers when it comes to integrating sustainability in all our operations. We work constantly to reduce the negative effects of our business on the environment and encourage methods that reduce environmental impact. As an underlying policy of our Code of Conduct, Scandic has an Environmental Policy along with related polices and guidelines that details how we take our responsibility for the environment.
Food waste policy
Scandic is committed to reducing food waste, both what we throw out because of quality or quantity and what guests leave on their plates at our restaurants.
Read the policy
Guidelines for sustainable procurement
Our guidelines ensure that all procurement decisions are made with sustainability in mind. They also provide detailed information on materials and substances that may and may not be used at Scandic.
Read the guidelines
Whistleblower service
Any deviations from these policies or incidents of wrongdoing can be reported anonymously through Scandic's Whistleblowing Service.
Scandic also has a whistleblowing function made up of representatives from the Executive Committee and Board of Directors to handle reported issues (which can be reported by contacting the Legal Counsel at Scandic).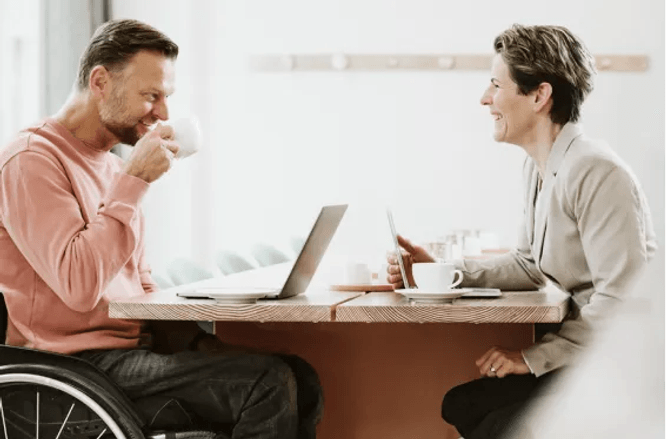 everyone should feel welcome at Scandic
When we design hotels, we implement smart solutions that make all guests happy. We prioritize accessibility in both new and renovated hotels and we're constantly improving our standard. And it's not just technical solutions that matter to us – we're equally committed to showing care and consideration so everyone can enjoy their stay with us.
Read our accessibility brochure
Sustainability reports
The Sustainability Report is integrated in the Annual Report in accordance with reference to the GRI standards 2021.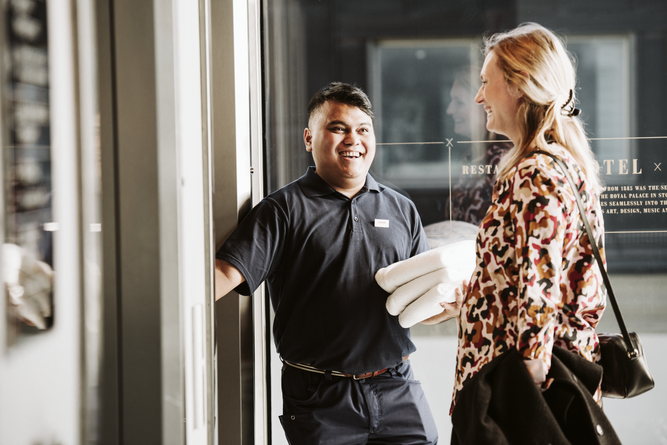 Isabelle Blomqvist
Head of Strategy & Sustainability (maternity leave)