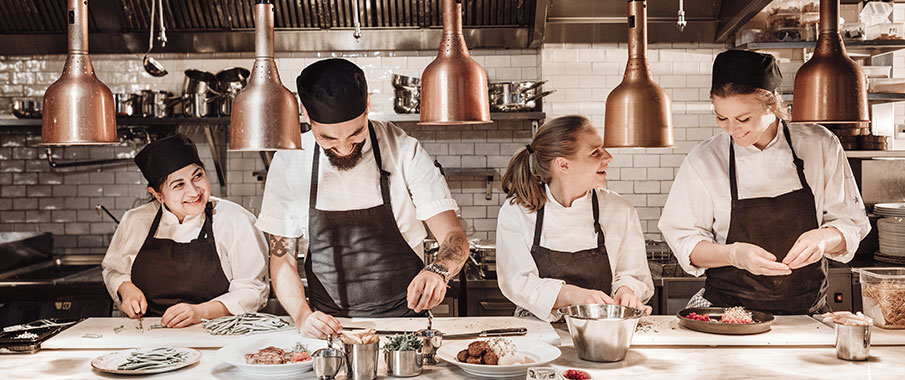 SUSTAINABILITY
At Scandic we believe that to achieve great goals every step counts. We have a long legacy of driving sustainability action in the hospitality industry. As the biggest hotel chain in the Nordics – with more than 10 000 team members, and over 10 million guests and 4 million meetings a year – we have great power to drive transformation and inspire change at scale, for a better and more sustainable tomorrow.
In 1993, Scandic decided to become a leader in sustainability and drive the development of sustainability in the hospitality industry. It was one of our team members that had the idea to ask guests to hang up their towels if they wanted to use it again – a practice that is now mainstream in hotels all over the world. We have continued to drive change ever since. In 1996, we started reporting environmental data on the hotel level and began phasing out single use plastic packaging. Since 2003, we have focused on making our hotels accessible to everyone, which led to the introduction of a 159 point standard for accessibility, and in 2008 we began serving local water in sustainable, refillable bottles designed especially for Scandic.
Our vision today is a world-class Nordic hotel experience, where Scandic is the most sustainable place to Meet, Eat and Sleep away from home. Our ambition is to lead sustainability action, by focussing on three core parts of our business where we innovate to drive change in the hospitality industry and push for a more sustainable society.
We want, to be the most inclusive company for the many people (MEET), to lead the way to better food and beverage with less impact (EAT) and to offer the most sustainable room experience (SLEEP). Our work in those areas rests on a foundation of everyday actions that we call Sustainable Hotel Operations. This is where we continue to strive for excellence, every day in every hotel, for example by reducing water use, CO2 emissions and waste generated.
Sustainability is a natural part of what we do, every day in every hotel for every team member, regardless of position or expertise. To be successful in our efforts for a better and more sustainable tomorrow, engaging our 10 000 team members is essential. Receptionists, chefs, housekeepers and everyone else working to create the best hotel experience for each and every guest, are crucial for our sustainability work. Our sustainability team is 10 000 members strong!
Scandic in Society
Scandic is a company with a tradition of taking social responsibility in local communities as well as when there are major international disasters. In 2001, we introduced a program – Scandic in Society – where all hotels and team members are involved in 3 activities in the community every year. This includes everything from serving coffee to parents on night patrol to providing bedding at shelters for homeless people to cleaning up the beach around our hotels.
Scandic's sustainability goals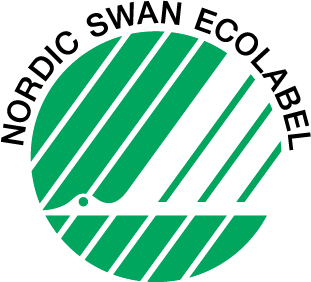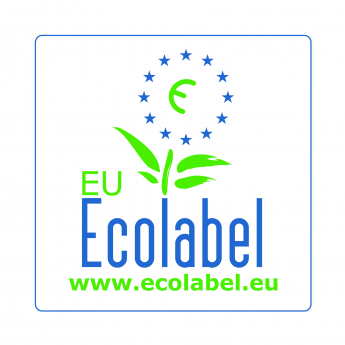 2016
2017
2018
2019
Goal 2020
DIVERSITY & INCLUSION
Share of employees who state in the employee satisfaction survey that Scandic has a good level of diversity in the organization
85
87
86
89
>90
HEALTH
Total employee index in the employee satisfaction survey
76
77
80
81
>82
Increase of 4 points in employee satisfaction survey regarding recovery from stress, physical work environment and leadership index
61
63
64
68
>65
CO2 EMISSIONS
Share of hotels using renewable electricity, %
86.0
99.6
97.0
97.8
100
CO2 emissions kg/revenue KSEK
2.75
1.62
2.45
1.97
<2.5
CO2 emissions kg /hotel night
2.64
1.55
2.42
1.96
2.3
% share of hotels that are environmentally certified after opening or rebranding
N/A
90
90
77
100
Water use (m3)/hotel night)
0.18
0.18
0.19
0.18
<0.16
Share of environmentallycertified chemicals
78
82
81
87
>95
WASTE
Total kg waste/hotel night 1)
0.7
0.76
0.64
0.61
<0.62
Recycled waste
69
79
89
97
>76
1) Excluding household waste due to difficulties sourcing reliable information. This is because in many Swedish municipalities, household waste is not weighed at collection.