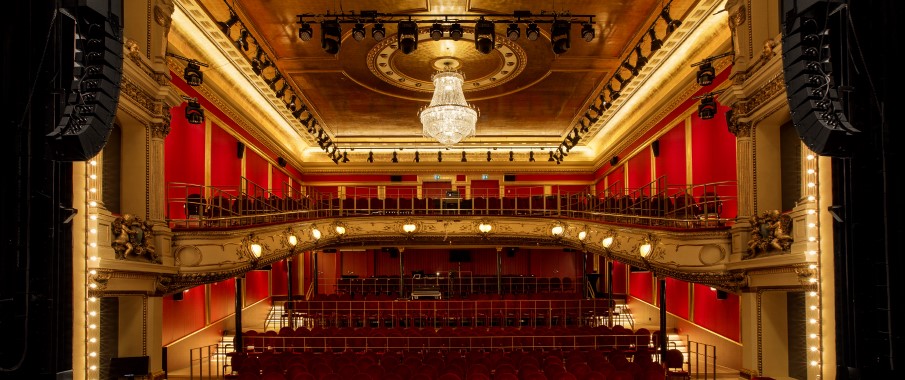 Annual General Meeting 2020
June 15, 2020
Scandic's Annual General Meeting will be held on Monday June 15, 2020, 13.00, at Vasateatern, Grand Central in Stockholm.
Register to attend the meeting here
Submit a digital postal vote here

Scandic calls to utilize digital postal vote
In view of the rapid spread of the coronavirus that causes Covid-19, and being mindful of the health of our shareholders, Scandic has decided that shareholders should be able to exercise their voting rights by digital postal vote or by post before the annual general meeting. The company strongly encourages shareholders to use this option to minimise the number of participants present in person at the meeting, thereby helping to reduce the risk of spreading the coronavirus. Information regarding voting by post, proxy services, as well as template forms for postal voting and proxy, can be found at the bottom of this page.
Special arrangements in view of the outbreak of the coronavirus
The continued spread of the coronavirus remains difficult to assess with any certainty. At the time of the issuance of this notice, public gatherings of more than 50 participants are restricted. Scandic will comply with any applicable restrictions and limitations. If there is a risk that the number of people present at the annual general meeting will exceed the restrictions and limitations for gatherings applicable at the time, Scandic may decide to postpone the annual general meeting until a later date. As a further precautionary measure, Scandic has decided to implement following:
Neither the chair of the board of directors nor the CEO will address the meeting. However, an address by the CEO will be made available on Scandic's website on the same day as the meeting takes place.
Members of Scandic's board of directors and the CEO and other members of the Executive Committee will participate in the meeting via phone.
The questions raised at the meeting will focus on the agenda items and other information that the participants have a legal right to receive. There will therefore be no general question session at this meeting. Scandic is aware that many shareholders at the moment would like to ask general questions about the company and its operations, and Scandic welcomes such questions and encourages those who wish to raise general questions about Scandic to contact Henrik Vikström at henrik.vikstrom@scandichotels.com or +46 709 52 80 06.
No food or other refreshments will be served.
To facilitate for shareholders who will not participate in person, it will be proposed that the annual general meeting is webcasted on Scandic's website.
Scandic is closely monitoring the impact of the coronavirus outbreak in Sweden, and in case of updated government instructions or recommendations from relevant authorities, Scandic may decide on additional precautionary measures in connection with the meeting.