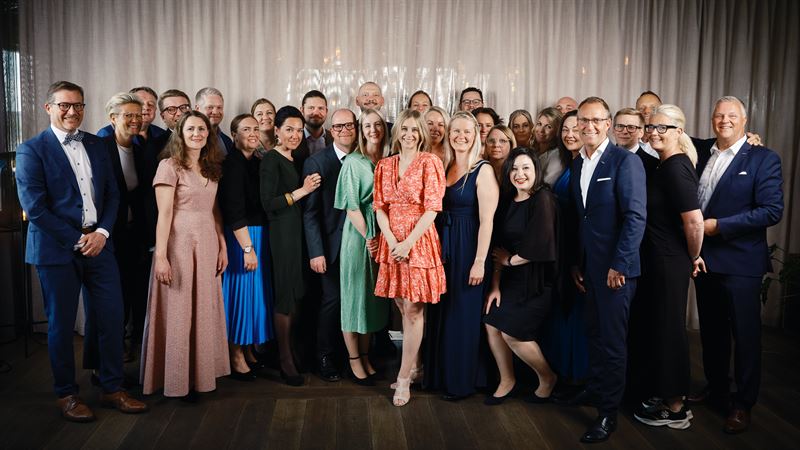 24 new industry talents graduate from Scandic's leadership program
Press release | 24 May, 2023 | 09:30
During 2022, 24 talents were selected by Scandic's Executive Committee to participate in the company's internal leadership program, Talent@Scandic. After seven intensive months of working with industry representatives, mentors and leadership development managers, the participants have now completed the program and are ready to take on leadership positions at Scandic. 
Talent@Scandic aims to develop future leaders within the Scandic Group with a focus on the industry and commercial leadership. The foundation of the program is the company's strategy and future direction. During the course of the year, participants were trained in commercial, leadership and operational development as well as project management and financial knowledge. The talents have now taken the next step toward new leadership roles within Scandic.
- Training and securing future leaders has always been important to Scandic. Together with the Executive Committee, leadership developers and key executives within the company, we've been excitedly following these talents and I'm extremely proud of how we're continuing to invest significantly in skills development. I look forward to meeting our new leaders in various parts of the organization for many years to come, says Jens Mathiesen, President & CEO of Scandic Hotels Group.
- Now more than ever, it is important to develop the skills of our team members to ensure knowledge transfer within Scandic. This is why this year, participants were matched with mentors from across Scandic, creating a broader understanding of the company, the hospitality industry and personal leadership development. It's fantastic to see these 24 industry talents taking the next step forward in their careers at Scandic, says Maud Samuelsson, Group HR Manager who is responsible for leadership development at Scandic Hotels Group.
The Talent@Scandic program is built on Scandic's leadership compass and the concepts Empower, Build trust, Inspire and Collaborate, the basic principles of the company's leadership development. As part of the program, participants work on development projects within the framework of Scandic's long-term strategy which are then presented to Scandic's Executive Committee. The ambition is for one or more of the projects to be implemented within the company to contribute to Scandic's continued efforts within various focus areas.
- When we develop and take care of our team members, we boost efficiency and create synergies that drive us forward. We have a great number of talented, ambitious leaders at Scandic. Taking advantage of their different perspectives and ideas generates new energy, which is in line with how we work to ensure that our leadership is characterized by trust and responsibility, concludes Jens.
For more information, please contact:
Oscar Brehmer, Communication Manager, Scandic Hotels Group
Email: oscar.brehmer@scandichotels.com
Phone: +46 721 709 297
Maud Samuelsson, Group HR Manager, Scandic Hotels Group
Email: maud.samuelsson@scandichotels.com
About Scandic Hotels Group
Scandic is the largest hotel company in the Nordic countries with a network of about 280 hotels and 58,000 hotel rooms in operation and under development at more than 130 destinations. The company is leading the way in integrating sustainability in all areas and its award-winning Design for All concept ensures that Scandic hotels are accessible to everyone. Well loved by guests and employees, the Scandic Friends loyalty program is the largest in the Nordic hotel industry and Scandic is one of the most attractive employers in the region. Scandic is listed on Nasdaq Stockholm. www.scandichotelsgroup.com
Documents