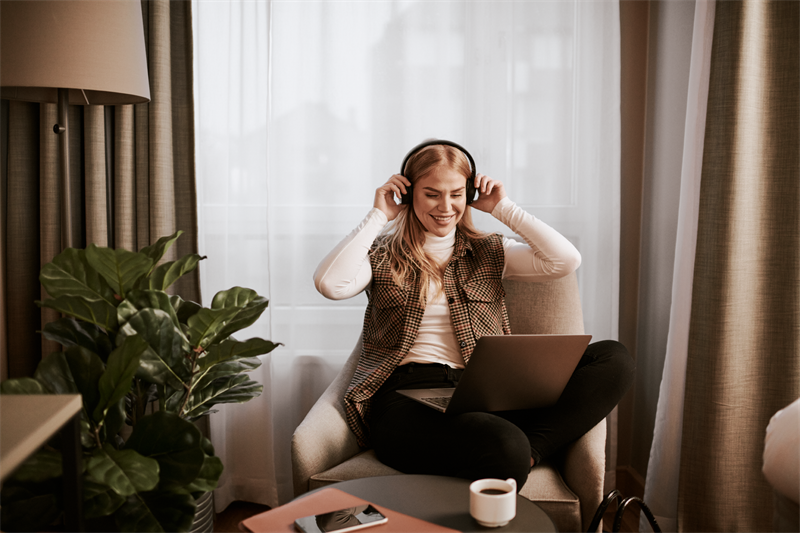 Scandic continuing to focus on students
News | 19 Aug, 2021 | 08:30
The academic year will soon start after a period of distance learning and many university students are now returning to student cities. This is putting increased pressure on student housing, which is why Scandic is pleased to announce that the company will continue to offer its popular bed and breakfast special for students. Selected hotels in student cities are now offering student housing including bed and breakfast, wifi and room cleaning for up to 120 days. 
The offer, which applies at more than 50 selected hotels in student cities in Sweden, Norway, Finland, Denmark, Poland and Germany, was first launched ahead of the fall semester 2020. Since then, students have spent more than 24,000 hotel nights at Scandic while looking for other student housing.
- It's fantastic that we're continuing to offer students discounted accommodations for long stays at our hotels. Starting university often involves big changes and we're happy we can help students during such an important period in their education so they can focus on their studies, says Eva Lundström, Marketing & Brand Director at Scandic Sweden.
The offer is valid up to and including December 23, 2021. One hotel that has hosted students during the year is Scandic Park in Stockholm. General Manager Jane Lundberg is delighted to welcome the new group of guests and expects high demand this term as well.
- It's been fun and exciting to get to know what for us is a new type of guest – a demographic we're able to help in so many ways, both big and small. In some cases, I've been almost an extra mom, says Jane.
- Having a chance to live centrally and comfortably when starting to study is an opportunity that I think many people really appreciate. And in these times, it feels extra satisfying to be able to help out, she continues.
No booking code is needed to book a student room at Scandic. Just select a 30-day period when booking and available student rooms will be shown. A 30-day stay including breakfast, wifi and weekly cleaning costs SEK 10,500 for up to two people.
All Scandic hotels have been designated as Safe to visit, which means Scandic ensures a safe hotel stay for guests. This is part of the company's Stay Safe at Scandic program that includes helping guests keep social distance through clear markings in the hotels' shared spaces, providing hand disinfectant, promoting good hand hygiene, increasing cleaning procedures, regularly disinfecting public surfaces and reducing seating in lobbies and restaurants.
For more information, please contact:

Eva Lundström, Marketing & Brand Director, Scandic Hotels Sweden
Email: eva.lundstrom@scandichotels.com
Press phone: +46 721 802 153

About Scandic Hotels Group
Scandic is the largest hotel company in the Nordic countries with more than 280 hotels, in operation and under development, in more than 130 destinations. The company is the leader when it comes to integrating sustainability in all operations and its award-winning Design for All concept ensures that Scandic hotels are accessible to everyone. Well loved by guests and employees, the Scandic Friends loyalty program is the largest in the Nordic hotel industry and the company is one of the most attractive employers in the region. Scandic is listed on Nasdaq Stockholm.
www.scandichotelsgroup.com