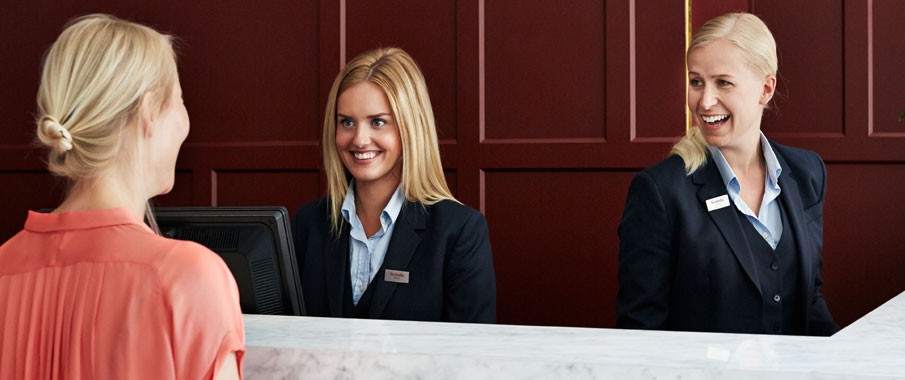 Culture and values
Our values have helped us create a unique culture that makes a difference.
The foundation of this culture was laid 50 years ago when the first Esso motor hotel was established. And today, although we now employ a lot of people in seven countries, we constantly try to live up to the driving forces that laid the ground for Scandic. This legacy is our guiding star and it leads us when we recruit new team members.
Scandic is built on four values. Our team members incorporate these concepts in their daily work and relationships, both internally and externally.
Be caring
We are warm and welcoming, meeting everyone with open arms and open minds, and we care for the people, planet and society.
Be you
We are ourselves celebrating each other's´ unique potential and appreciating the advantage of our differences.
Be a pro
We are reliable and deliver high, consistent quality in everything we do. But we also go above and beyond what's expected, knowing that the key to success is about attention to every little detail and a constant obsession with going from great to world-class.
Be bold
We dare to do things differently, to go outside of our comfort zone and to spend more time looking forward than back – always aspiring to be an inspiration to our guests, to each other, to owners and to society at large.